Audio Video Service Royal Palm Beach, FL
Top-Rated Royal Palm Beach Audio Video Service
Have you been searching for a reliable audio video service in Royal Palm Beach? CTS Audio Video is not only reliable but also affordable. We have been in the audio video business for over 10 years and are the top audio visual companies in the Florida area. If you would like more information or a quote for your audio video system or even home audio repair please give us a call to set up an appointment to learn what we can do for you. We provide residential and commercial audio video services in Royal Palm Beach. We get that your home or business is your sanctuary and understand that you want the highest level of professionalism and quality audio or video services.
We also offer top-rated Digital Signage, Home Theater Installation, Access Control Services and Security Camera Installation in Royal Palm Beach FL.
Expert Audio Video Service Royal Palm Beach Residents Trust
We are an AV installation company that offers services like home automation, security monitoring/cameras, home theater setups, TV mounting, corporate services like conference room setups and more. We want to be the only Royal Palm Beach audio video service that you will ever need. We are on top of all new technology and advancements in the electronic industry. We have a foal to remain as a leader in the electronic audio video services industry and provide all of our clients with a friendly, dependable service that you can trust and expect. As mentioned before we provide exceptional solutions that use the current and latest technologies for our residential and commercial clients. If you are searching Google for audio video service near me you will see us right at the top with our 5 star rates reviews from residents in or near Royal Palm Beach, FL.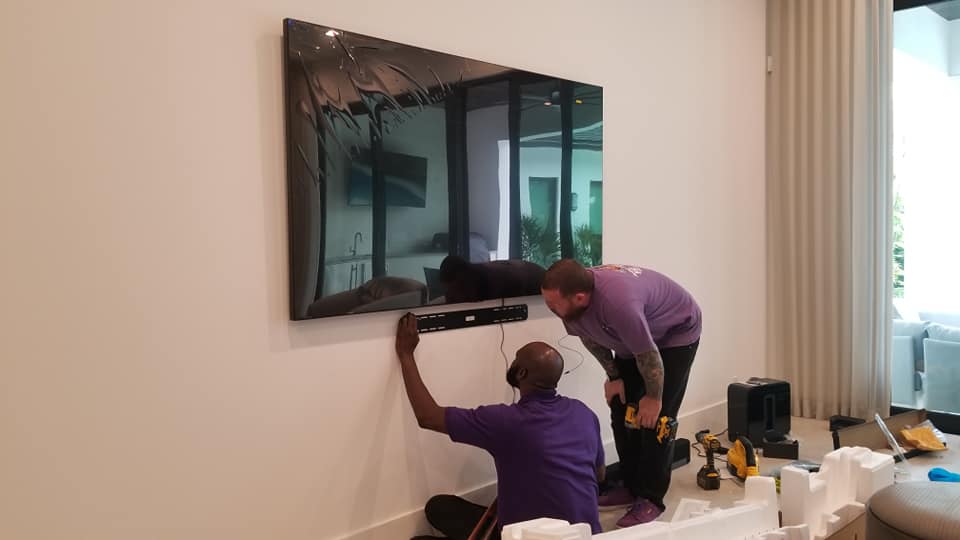 We Offer Residential & Commercial Audio Video Service
Some of the residential services that we offer are electronic system design and engineering, smart home system integration, multi-room audio/video systems, home theaters of your dreams, lighting and motorized shade control, wireless automation for the home, HVAC control, phone and network systems, security cameras and systems, audio and video teleconferencing work from home systems and more. Some of the services we offer for corporate clients include digital signage, smart office systems integrations, wireless office automation, security cameras and systems, teleconferencing systems and more. You will be rest assured that you made the right choice in hiring the best AV installation companies for the job.
Call Today for Commercial Audio Video Service in Royal Palm Beach, FL!
In summary, if you are looking for AV services for your home or business you are in the right place. We have over 10 years experience and are pioneers in the industry. We have a team of experts that are able to get the job done right the first time with any service call. We keep south Florida connected because electronics are our passion. We get gratitude and purpose by helping people with their audio and visual services ensuring that each customer is 100% satisfied. If you are looking for a quote or have a question you can call us at 561-266-9821 and someone will be able to assist you right away. We will assist you with any digital signage, security camera monitoring, home theater setups and home automation services you need.
CLIENTS WE'VE WORKED WITH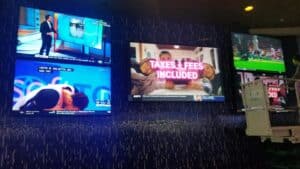 We Connect Royal Palm Beach FL
Electronics are our passion. Helping people gives us a sense of gratitude and purpose. We work hard to make sure our customers are satisfied on every digital signage project.
Restaurant Menu Board Experience
100
Digital Signage Experience
100
Commerical Experience
100