Home Theater Installation Wellington, FL
Do you want to watch movies in the comfort of your own home but with a great cinematic experience to it? Perhaps you have been thinking about setting up a home theater, but you don't know how or where to start. Don't worry- CTS Audio Video has you covered! We understand how home theaters can be a great addition to your house. We also recognize the significance of other technological setups for your house.
Top-Rated Home Theater Installation in Royal Palm Beach
If you have been researching online "home theater installation near me" or "home automation near me", you found the right place. CTS Audio Video offers the best home automation services and home theater installation in Royal Palm Beach. Our team is one of the professionals with much experience and expertise. We want to establish the best home theater setup for your house, so you can truly immerse yourself in a fantastic cinematic experience. If you also need to install surround sound in your place, don't worry we got you covered! With our years of experience, we have become one of the best home automation companies Royal Palm Beach has to offer!
Another useful benefit to add to your house would be smart automation. By creating a smart house, you make your life easier by using technology that is meant to monitor and control the attributes of your home. If you want to automate things like appliances, lighting, climate, and entertainment systems, we want you to know that we are the best of all home automation companies in Royal Palm Beach.
We Also Offer Professional Home Automation Services!
You may not be wanting a smart house, and want to stick with your own traditional home. We must say that upgrading to a smart house will benefit your life tremendously. First of all, it provides so much convenience for you. Many smart gadgets are compatible with one another, so several tasks can be performed as they communicate with one another. Since your home automation will complete these tasks for you, you will have more time on your hands since you can accomplish tasks more easily and quickly.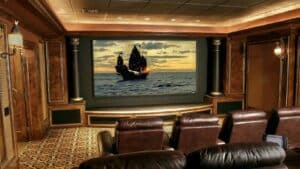 We Are One of the Best Home Automation Companies Royal Palm Beach Has to Offer!
It also gives you great peace of mind, as security systems that include cameras and motion sensors keep you and your family safe from burglars and other intruders. Depending on which you select, you can benefit from remote monitoring of your front door or real-time footage of your house that captures unwanted visitors.
CTS Audio and Video provides the best smart home services and offers proficient smart home installation. Our crew is very passionate about technology, and we believe these devices can upgrade your home to a new level of experience that you and your family will enjoy very much. Not many people have a smart home, be one of the few ones that are revolutionizing their houses with new technology. It adds much sophistication and appeal to your place, which your family and visitors will love!
Call Today for Home Theater Installation in Royal Palm Beach, FL!
If you want our services, or connect with us, you can do so in multiple ways. You can call us at (561) 266-9821 or email us at info@ctsaudiovideo.com. You can also get a free quote by filling out the form on our website, we usually respond within 24 hours. We look forward to providing you with our home theater installation Royal Palm Beach services!
CLIENTS WE'VE WORKED WITH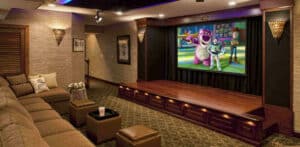 We Connect Royal Palm Beach FL
Electronics are our passion. Helping people gives us a sense of gratitude and purpose. We work hard to make sure our customers are satisfied on every digital signage project.
Restaurant Menu Board Experience
100
Digital Signage Experience
100
Commerical Experience
100