Digital Signage Royal Palm Beach, FL
Have you been seeing more and more places that display digital screens? They are everywhere now! We see them when ordering in fast food restaurants, reading information at the airport, buying tickets at movie theaters, and in many other places. Digital signage is constantly increasing as it is a part of our future reality.
Top-Rated Digital Signage in Royal Palm Beach
Maybe you have been thinking about upgrading your systems with digital signage, but also need a tv mounting team to help you. If you have been searching for "digital signage near me" or "TV mounting services near me" you're in luck! CTS Audio Video provides the best digital signage solutions in Royal Palm Beach.
Our team of professionals is able to set up any type of digital signage display for all types of commercial businesses. We can accomplish restaurant menu boards, commercial digital signage, LED signs, and much more. In this digital signage company, we take pride in our dedicated, diligent, and hardworking team to get all your needs met in an effective manner. We offer the best digital signage in Royal Palm Beach.
Expert Digital Signage Solutions Royal Palm Beach Residents Trust
When it comes to our commercial services, if you need digital signage displays or LED scrolling signage, we also offer a TV installation service and TV mounting service as well. You won't have to worry about putting up heavy and expensive equipment all on your own. It's possible to accidentally drop or hurt yourself when installing these types of digital signage systems. That's why you should count on our team to do all the hard work for you, you don't even have to lift a finger! We are the most caring and committed team that offers TV mounting in Royal Palm Beach.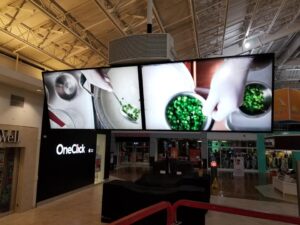 We Also Offer Professional TV Mounting in Royal Palm Beach!
You may be thinking about keeping your traditional menus and displays in your business, but we don't believe this is the best decision for you. Stores and businesses are now moving into the technological route, as this looks more sophisticated and it becomes a great tool for your customers. Your clients can more easily and effectively read about your products or services. You don't want to be the business that falls behind competitors that are revolutionizing their companies.
Adding digital signage will display your products or services in a much more appealing way, it will be much more versatile than traditional signs. It will be a more creative option and make your business look like it's up-to-date. Remember that our team is passionate about electronics, and you will be very happy working with us.
Call Today for Digital Signage & TV Mounting in Royal Palm Beach, FL!
If you need digital signage in Royal Palm Beach for your business, or if you need TV mounting for commercial or residential purposes, you found the perfect place. CTS Audio Video offers the best digital signage services because of our expertise and experience. We are pioneers in the electronic service industry. If you want to connect with us, you can get a free quote today. Just fill out the form on our website and we will get back to you within 24 hours. You can also contact us at (561) 266-9821 or email us at info@ctsaudiovideo.com. We look forward to providing you with our TV mounting Royal Palm Beach services!
CLIENTS WE'VE WORKED WITH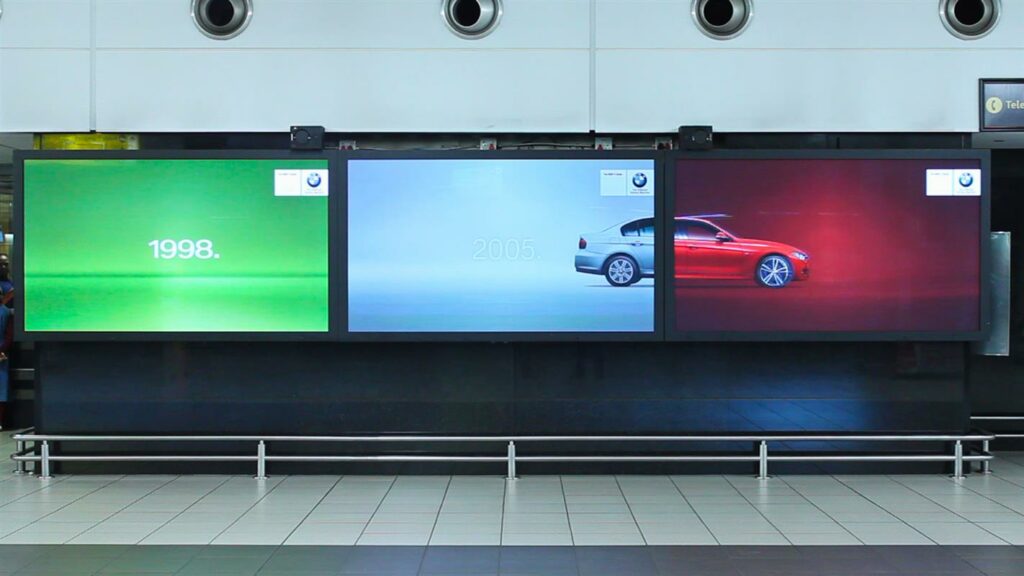 We Connect Royal Palm Beach FL
Electronics are our passion. Helping people gives us a sense of gratitude and purpose. We work hard to make sure our customers are satisfied on every digital signage project.
Restaurant Menu Board Experience
100
Digital Signage Experience
100
Commerical Experience
100