Access Control Services Royal Palm Beach, FL
If you have been wanting more security and safety in your place, whether it's for a residential or commercial area, you may be looking for ways to keep your property protected from unwanted visitors. One option you may have heard about is door access control. If you have been searching for "access control service near me", you found the right website!
Top-Rated Access Control in Royal Palm Beach
Access control systems are essential, such as a door access controller. They make sure that authorized personnel enters through a security system. You can attain access safety without the need for a security officer to review the individual. A person would only need credentials to access the portal, which deters criminals and other violators from your property.
We understand how important it is for you to protect your home or business, which is why we offer residential access control and commercial access control. This will give you much peace of mind and less stress. You will have an extra layer of protection against intruders that will only negatively impact you, your family, and your customers. You don't want to go home one day, only to find out that your belongings have been stolen, or see that a thief has taken a bunch of merchandise. It may also protect you from worse possibilities, such as someone you love being harmed.
Expert Access Control Services Royal Palm Beach Residents Trust
CTS Video and Audio provides the best access control services in Royal Palm Beach. Our team includes technology experts with lots of experience. You can rely on us to implement safety devices in your place. We have the proper knowledge and training to install the perfect door access control system for you!
Our process works like this, you have a vision for access control on your property. We observe and analyze your property, together we determine the best needs for your property. Finally, you will decide what is best for your home or business, and what is best within your budget.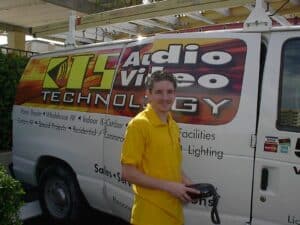 We Offer Residential & Commercial Access Control
Unlike other access control services, we make sure to teach you about the system during the process. As we begin installing the unit, we talk about the system, and throughout the process, we discuss how to use your unit properly and effectively. One of our goals is to make you feel comfortable using the system. Although, if you ever need more questions once we are done installing, you can always reach out to us for further assistance.
Call Today for Access Control Services in Royal Palm Beach, FL!
People from Royal Palm Beach are always welcome to contact us so we can provide you with the best access control system for your property. You deserve to protect your beautiful home and property from those who do not deserve to be in your vicinity. We assure you that tranquility and comfort await you. If you are looking for the perfect access control system for you, give us a call at (561) 266-9821 or email us at info@ctsaudiovideo.com. You can also get a free quote on our website by filling out our form, and we respond within 24 hours. We look forward to providing you with our access control services in Royal Palm Beach, FL soon!
CLIENTS WE'VE WORKED WITH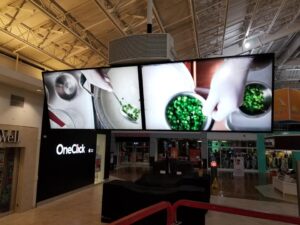 We Connect Royal Palm Beach FL
Electronics are our passion. Helping people gives us a sense of gratitude and purpose. We work hard to make sure our customers are satisfied on every digital signage project.
Restaurant Menu Board Experience
100
Digital Signage Experience
100
Commerical Experience
100