AUDIO VISUAL SERVICE WELLINGTON FL
PROFESSIONAL TV MOUNTING, DIGITAL SIGNAGE, AND ACCESS CONTROL INSTALLATION
Well-known for its' gorgeous pastures and horsing events that welcome visitors from around the world, is the beautiful, serene area of Wellington, Florida. Affluent farms, stables, and residences are dotted throughout Wellington, as well as a mix of exquisite dining venues, museums, and shopping destinations. As a homeowner or a business owner in the Wellington area, you know that caring for your property is a full-time effort, and our company, CTS Audio Video Technology, welcomes the chance to help you enhance, maintain, and care for your property, too.
CTS Audio Video Technology is Wellington's choice for all aspects of audio video service. We are professionals who have a deep passion for all things related to audio and video, and we stay abreast of all current advancements, so we can provide our customers with the latest and greatest technology for their homes and/or businesses.

We are the Wellington FL Audio Visual Service Experts
Our professional team members have many services that we offer, including; home automation, access control, tv mounting, home theater services, surround sound, security camera installation, digital signage, and so much more. If you have audio and/or video ideas for your property, then we are the trained professionals that can make your visions come true.
We have the knowledge, the training, and the equipment needed to help you set up, and maintain, all advanced technology equipment that brings enjoyment to your life, as well as eases many tasks in your life, and provides a sense of security, too. From a simple project, such as mounting a television set in your master bedroom, to a more complex project, such as installing a complete set of security cameras throughout your business complex, we have the expertise and the experience to get the job done right, and in a timely and efficient manner.
When you are searching for a Wellington audio video service, then look no further than our company, CTS Audio Video Technology. Our work is guaranteed to please you and provide you with all of the modern-day conveniences that you desire. We are a professional company that has earned the trust of many in the area, and we hope to add you to our list of highly-satisfied customers, too. Please contact us anytime, in order to learn more about our services or to hear about our free estimates.
Call Today for Home Automation, Home Theater, or Security Camera Installation in Wellington FL
CLIENTS WE'VE WORKED WITH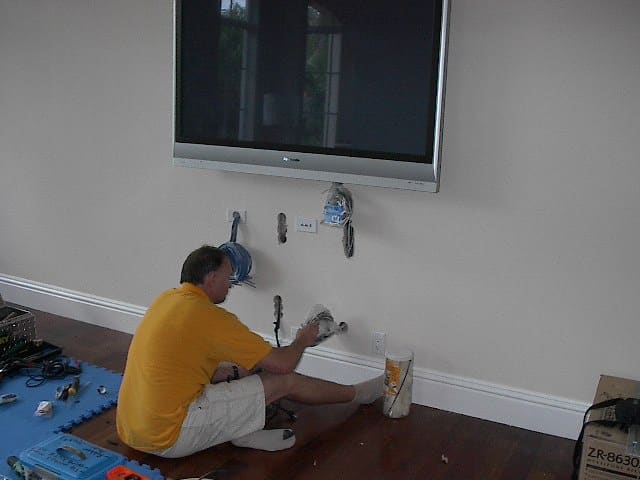 We Connect Wellington FL
Electronics are our passion. Helping people gives us a sense of gratitude and purpose. We work hard to make sure our customers are satisfied on every digital signage project.
Restaurant Menu Board Experience
100
Digital Signage Experience
100
Commerical Experience
100